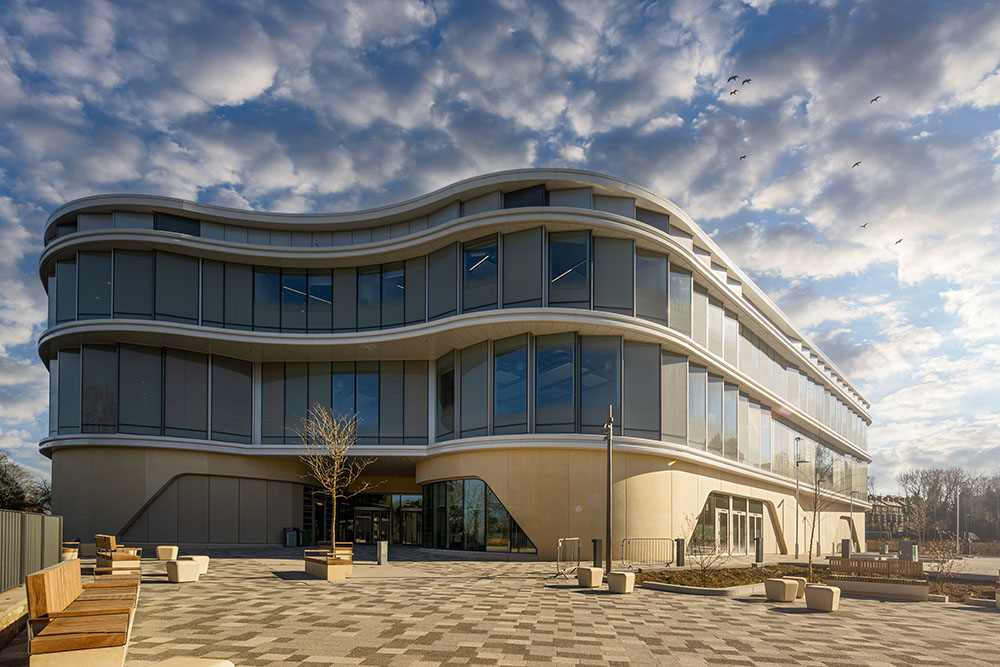 Welcome to The Wave
With its name chosen by staff, students and the local community, 'The Wave' expresses the curving glass facades and overlapping upper floors of the world-class facility which will open its doors from the next academic year.
The Wave continues the trend of naming buildings based on their physical form – with The Diamond and The Octagon on campus, and (only slightly more famously) The Gherkin and The Shard in London.
Inside will be social and study spaces available to all students and staff, a new public cafe, plus hubs and facilities dedicated to a number of subjects.
A sustainable, social development
The Wave is our campus' most sustainable development to date, in part because it's the first to operate with 'net zero' emissions. Ground-source heat pumps will provide heating in winter and cooling in summer and solar panels will generate electricity.
Outside, the landscaping will grow Sheffield's famous greenspace, with rain gardens for sustainable drainage and extensive tree planting. Outdoor social spaces will be open for all to use and have been designed to link the building with the University's other recent public realm works on the Concourse and Leavygreave Road.
A new wave of collaboration
The facility will bring together a wide range of disciplines under the same roof for the first time. From the next academic year, The Wave will be the home to Journalism and Sociological Studies, the Information School, School of Education, Sheffield Methods Institute, Social Research Institutes and the White Rose Doctoral Training Partnership.
With so many talented people coming together in the same place, taking on key societal and global challenges, The Wave looks set to be transformational for the faculty and the University.