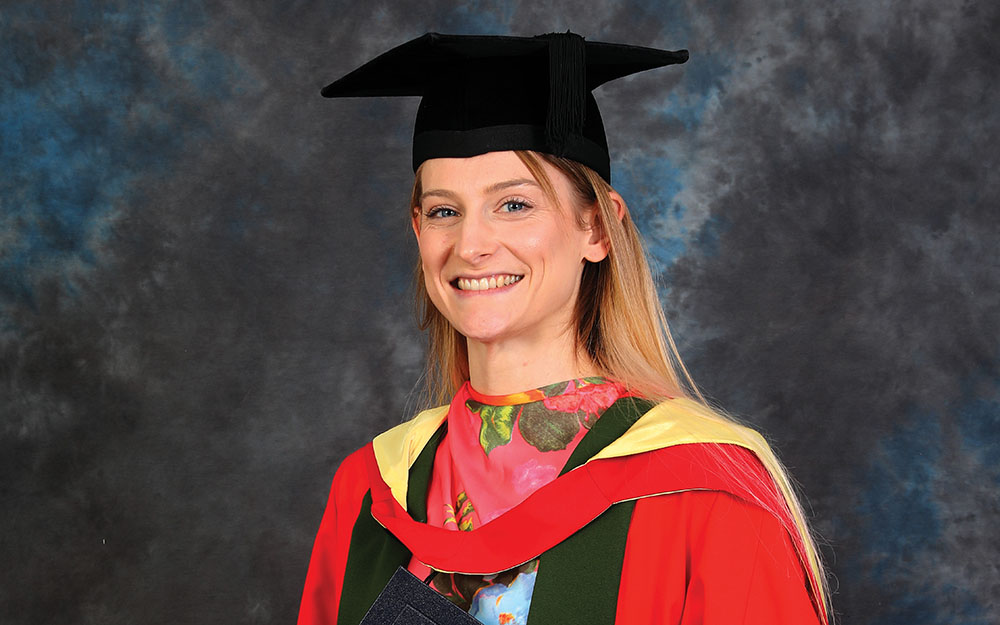 Honorary degrees
Honorary Degrees are awarded to people who have achieved a national or international standing and who may also have brought distinction to the University, the city of Sheffield or the region. This year's alumni recipients are detailed below.
January 2023
Bryony Page (BSc Biology 2015, Hon LittD 2023) is the first British trampolinist to win an Olympic medal and a recipient of the Chancellor's Medal. Pictured top of page.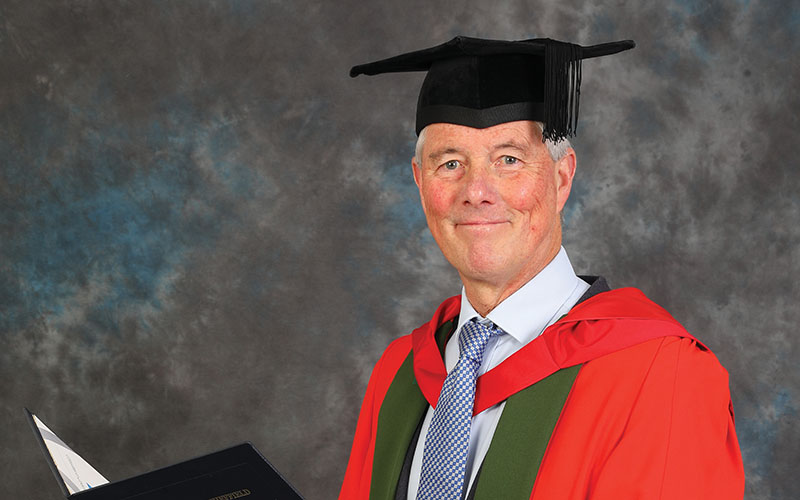 Professor Sir Stewart Cole KCMG (PhD Molecular Genetics 1979, Hon MD 2023) is an internationally acclaimed scientist, who received a knighthood in the New Year Honours 2022 and is the current President of the Institut Pasteur.
July 2023
Dr Olanike Folayan MBE, PhD, CEng, FIET (PhD Electronics 2007, Hon DEng 2023) Co-founder and chairperson of AFBE-UK and advocate for equality, inclusion and diversity in engineering.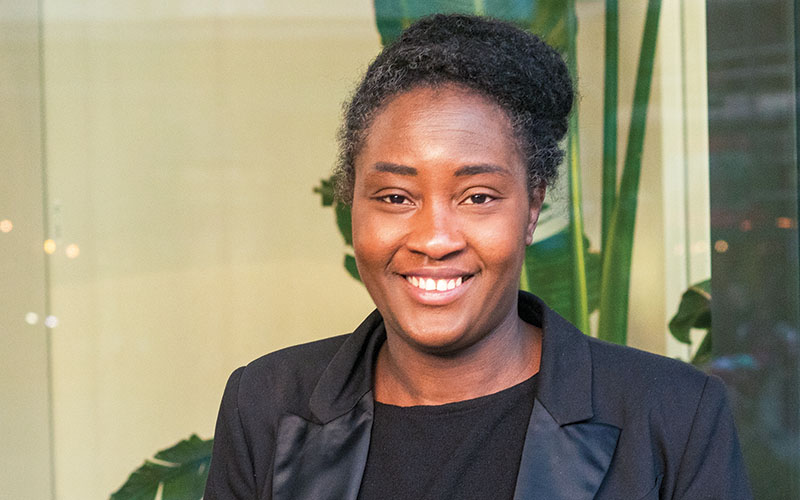 Dr Kris Gibbon-Walsh FRSA (MChem Chemistry 2006, Hon LittD 2023) UK Director of Network, Community and Operations of FareShare UK.
Alison Hope (BSc Chemistry 1978, HonLittD 2023) the former Pro-Chancellor of University Council.
Richard Mayson (BA Geography 1983, HonLittD 2023) Former Pro-Chancellor of University Council, award-winning British author, writer and editor specialising in fortified and Portugese wines.
Hollie Pearne-Webb MBE (BA Economics 2013, Hon LittD 2023) Olympic medal winner and captain of the Great Britain Hockey Team.