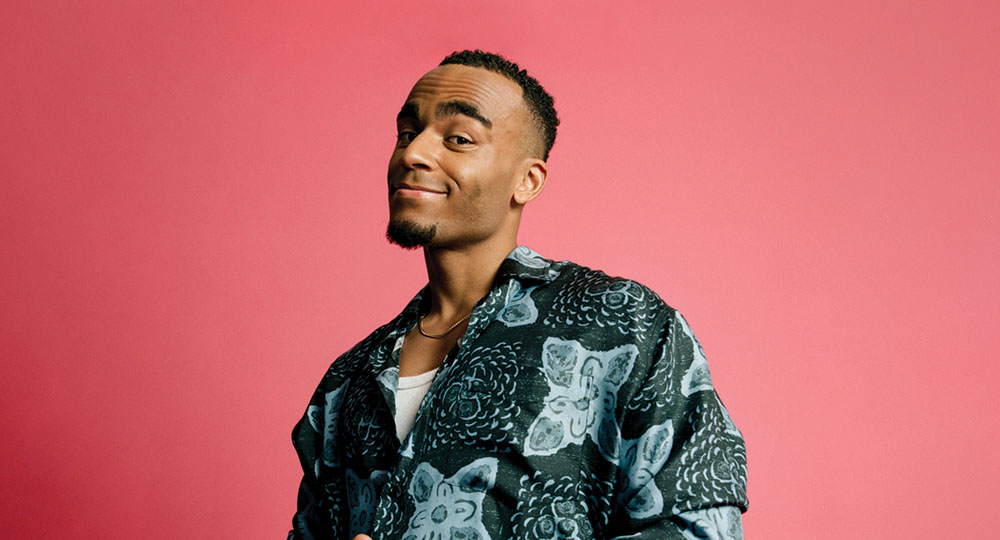 Your notes and news
Recognising the recent successes and achievements of the alumni community.
2020s
Ellie Morris (PG DIP High Intensity Psychological Interventions 2022) has been awarded the prestigious Young Innovators Award 2022/23 for her business Fabulously Thriving.
Dr Andrei Braitor (PhD Automatic Control and Systems Engineering 2021) has been awarded the prestigious Control & Automation Doctoral Dissertation Prize 2022 by the Institution of Engineering and Technology (IET).
Chloe Tolley (BSc Medical Genetics 2022) has been awarded the inaugural Julia Garnham Prize in Clinical Genetics in recognition of their performance on an NHS work placement.
Georgina Quach (MA Journalism 2021) has been awarded the Trainee Features award by the National Council for the Training of Journalists (NCTJ).
Mikolaj Chmiel (BA Architecture 2022) was highly commended at the Global Undergraduate Awards 2022 and awarded the Regional Award in Architecture and Design for Europe.
Gopesh Yadav Dosieah (MEng Mechatronic and Robotic Engineering 2020) has been awarded for best research paper at the 2022 International Conference on Swarm Intelligence.
2010s
Kate Wareham (MA Music Psychology in Education 2017) has been appointed CEO of The Choir With No Name, a charity committed to building joyful communities with homeless and marginalised people through music.
Laurence Collingwood (BA Mechanical Engineering 2019) has been awarded the prestigious Young Innovators Award 2022/23 for Cilo, a carbon footprint tracking app.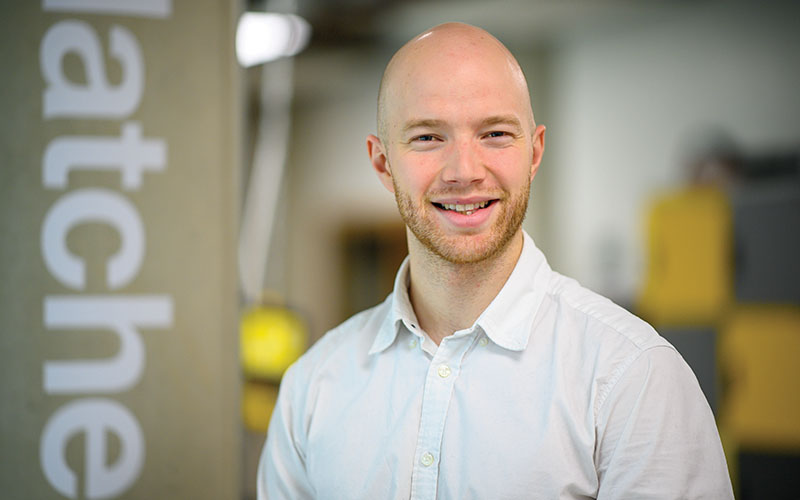 Muyiwa Oki (BA Architecture 2013, MArch Architecture 2016) has been elected as President of the Royal Institute of British Architects (RIBA).
Ella Taylor (BMus Music 2016) has been chosen to sing Tebaldo in Don Carlo making her debut with the Royal Opera in London.
Reham Fakieh (MSc Economics of Money 2011) has been awarded the Social Action Award in the Study UK Alumni Awards in Saudi Arabia.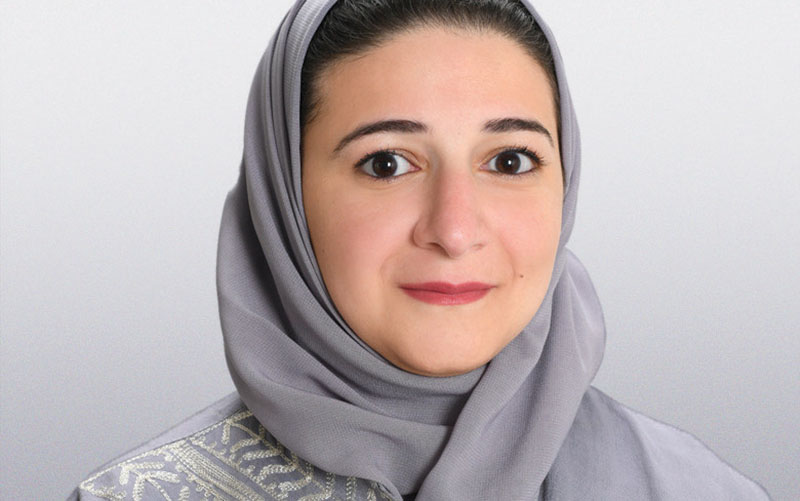 Pulasta Dhar (MA Broadcast Journalism 2011) is the first Indian to commentate on the India Super League Football Final for the English World Feed.
Munya Chawawa (BSc Psychology 2014) was nominated for a BAFTA award in the category of Specialist Factual for his TV programme How to Survive a Dictator with Munya Chawawa. Pictured top of page.
Simeon Shtebunaev (BA Architecture 2013, March Architecture and Town Planning 2017) has been awarded Young Planner of the Year at the Royal Town Planning Institute Awards for Planning Excellence in 2022.
Farhana Jiwa (MArch Architecture and Town Planning 2019) and Charlie Palmer (MArch Architecture 2015) were selected by RIBA as 2022 Rising Stars.
Alice Watson-Flowers (BSc Geography 2019) has led an investigation as Trainee Detective Constable for South Yorkshire Police that involved a violent robbery against an elderly woman and has culminated with a six-year prison sentence.
Joe Woodley (BSc Biomedical Science 2017, MSc Stem Cell and Regenerative Medicine 2018), Ralph Street (BA Geography and Town Planning 2012) and Chris Smithard (BEng Civil Engineering 2011) have been selected to compete in Norway for the first round at the Orienteering World Cup.
Professor Jaime Delgadillo (PG Cert Learning and Teaching 2019) has been awarded the Outstanding Early Career Achievement 2022 by the Society for Psychotherapy Research (SPR).
Dr Kirsty Smitten (MChem Chemistry 2016, PhD Chemistry and Microbiology 2022) has been awarded the Young Entrepreneur of the Year by the Federation of Small Businesses (FSB) in Yorkshire and the Humber for her company MetalloBio Ltd.
Mary Hewitt (BSc Computer Science 2021) and Guanyu Huang (MA Teaching Chinese as a Foreign Language 2011) have been awarded Best Design at the Human-Robot Interaction (HRI) 2023 Student Design Competition for their project Melodica: An Affordable Music Companion during their PhD studies.
2000s
Hassan Al-Thawadi (LLB Law 2001) was appointed Secretary General of the 2022 FIFA World Cup's organising committee.
Lucy Prebble (BA English Literature 2002) has been awarded the Writer – Drama award from the Royal Television Society for her script I Hate Suzie Too!
Victoria Cox (BSc Mathematics with Study in Europe 2009) has been awarded an individual commendation in The Vice Chief of the Defence Staff (VCDS) Commendation Awards.
Lisa Bradley (MA Journalism 2002) has been highly commended in the Innovation of the Year award by the NCTJ for her teaching on resilience and trauma training at the University of Sheffield. 
1990s
Mark Sidaway (BA Politics 1994) was appointed Executive Producer and Showrunner for the Platinum Party at the Palace to commemorate the Platinum Jubilee of HRH Elizabeth II.
Satwinder Samra (BA Architectural Studies 1991, MA Architecture 1994) has been appointed the host for RIBA Building Stories, a live event that celebrates the Stephen Lawrence Prize 2022 winner.
Peter Skipworth (BA Civil and Structural Engineering 1992) has been appointed CEO of Cura Terrae, a leading UK environmental group.
Ellie Gibson (BA English Literature 1999) has broken the world record for playing PowerWash simulator for over 24 hours straight as part of her fundraising campaign for Borne, a non-profit organisation.
1980s
Lindsey Richards (BA Urban Studies 1984) has been appointed Vice President for the Royal Town Planning Institute.
Ade Solanke (BA English Literature 1984) has been featured on BBC Radio 3 for her research on Phyllis Wheatley.
Andy Haldane (BA Accounting and Financial Management and Economics 1988, HonLittD 2018) has been appointed Chair of the industrial board at the University's Advanced Manufacturing Research Centre.
1970s
Iain Ferguson (BSC Combined Studies: Geology and Botany 1978) has been awarded the Frank Paine Packaging prize by the Institute of Materials, Minerals and Mining for his exceptional global contribution to the packaging community.
Arthur Timothy (BA Architecture 1979) has opened his exhibition Postcards from a Promised Land at Gallery 1957 in London.
Colin Ross (BSc Hons Geology 1974, PGCE Education 1975) and Susan Ross (BSc Geology 1976, PGCE Education 1977, MEd Education 1992) have been appointed Lord and Lady Mayor of Sheffield.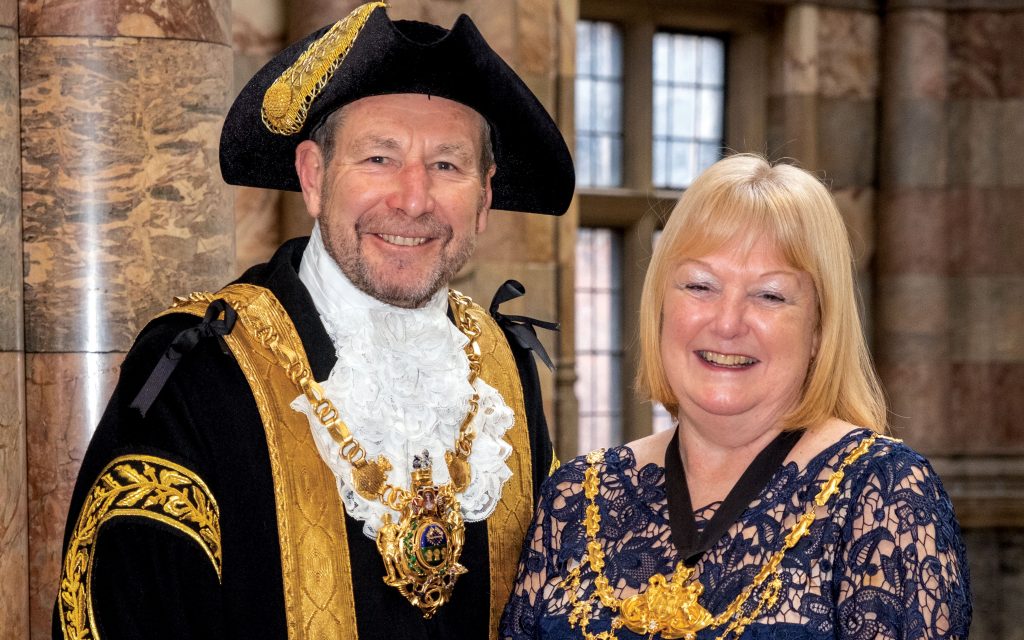 Dr Sabine Little (PGCE Education 1999, MEd Networked Collaborative Learning 2002, MA Educational Research 2003, PG CERT Education 2005 and PhD Education 2006) has been invited to join the Advisory Council of the Heritage Language Education Network in the Netherlands.