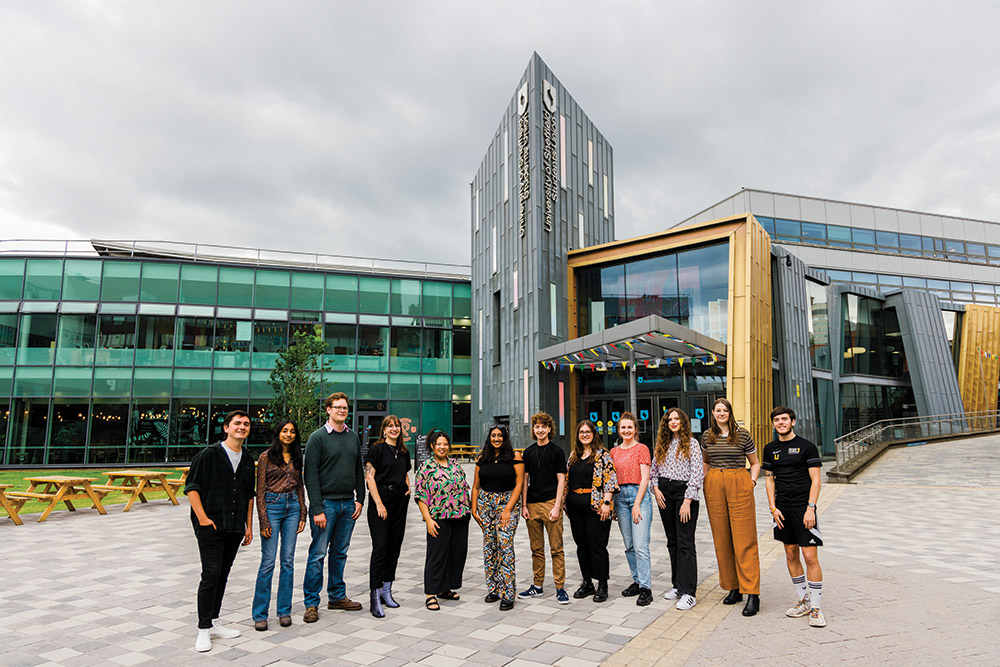 What's new at the SU
Students lead campaign for cost-of-living support
SU Officers have been campaigning across the city, and nationally, to support struggling students.
In a recent survey by the NUS, 90% of students interviewed said the rising cost of living had negatively impacted their mental health. From transport costs to socialising, we've seen how students are drastically cutting back.
In response, SU Officers have joined forces with other Unions up and down the country, coordinating a campaign for long-term financial support through maintenance loans. City-wide, SU Officers have also been lobbying local MPs and Councillors to reduce public transport costs for students in Sheffield. And of course, the University itself has set up a hardship scholarship fund of £3m, thanks in part to generous donations from our alumni community.
The Students' Union itself extended its weekend opening hours during the winter months to provide a warm space for students to study and relax, with free charging points and microwaves available. Our Clothes Swap Shop has also become a permanent outlet this year, and – despite also feeling the extra financial pressures – the SU has frozen ticket prices for events wherever possible and introduced a range of food and drinks deals in its outlets.  
---
Our SU voted best in UK for sixth year running
Bagging the Whatuni Student Choice Award 2023 for Best Students' Union again is an amazing honour, especially because we know 35,000 student reviews from across the UK contributed towards the win. We were also shortlisted for the University of the Year and Student Life categories.
How did the SU shape your time at Sheffield? Let us know by emailing your memories to sualumnimemories@sheffield.ac.uk or fill out our form.
---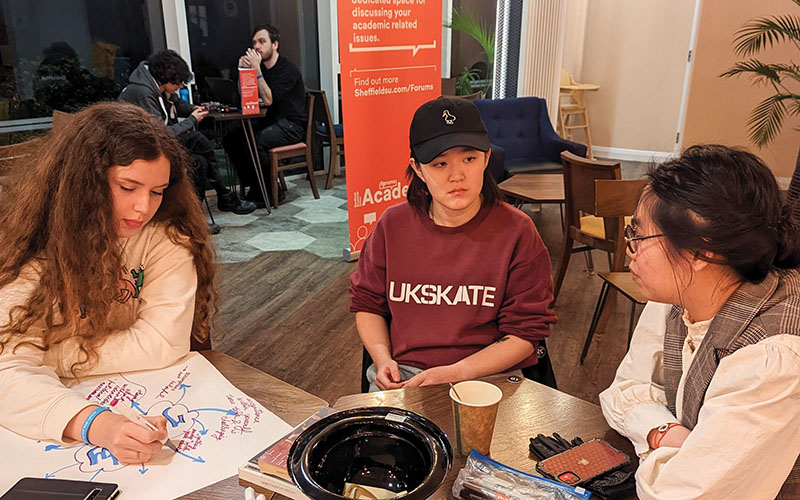 Marking 50 years of LGBT+ representation
This LGBT+ History Month, a plaque was unveiled to commemorate 50 years since the first motion was passed in support of gay rights at our SU.
Liberation Officer Grace Cleary and LGBT+ Students' Officer Jamie Shipp were joined by Gerry Firkins, President of Gay Soc 1973-75, to mark the occasion. The plaque can be found in the Interval Bar and Restaurant, which, during the 70s, was the auditorium and the space where the motion was first debated and passed.
---
Brand new student forums launched
Brand new Academic and Liberation Forums have been introduced to make it easier for students to submit their ideas and make the change they want to see both on campus and in the world.