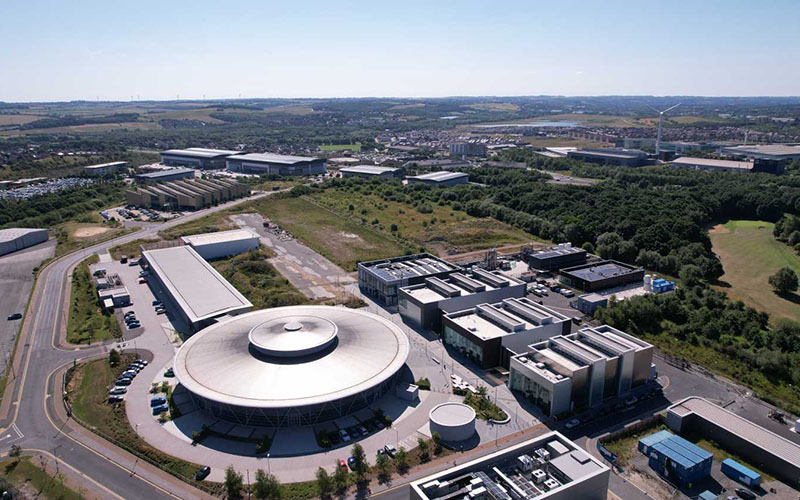 Made Together: A year in progress
When it launched, the Made Together programme cemented our commitment to make the region healthier, greener, more vibrant and innovative for all. Looking back at over a year of collaboration, we can see how projects and people are meeting the needs of South Yorkshire.
Regenerative economy
In 2022, we launched the South Yorkshire Sustainability Centre with the South Yorkshire Mayoral Combined Authority, the four local authorities, Sheffield Hallam University, and a number of private and voluntary sector organisations.
The idea behind the Centre is to help the region reduce carbon emissions while creating new jobs and economic growth, not least by connecting our world-leading academics with businesses who need help to adapt. They offer advice on how low-carbon technologies such as hydrogen, heat pumps and electrification should be deployed in SMEs.
Last year also saw the completion of the Sustainable Aviation Fuels Centre – the first UK centre of its kind – and a project with Doncaster Council on its successful Community Renewal Fund project to retrofit homes and make them more energy efficient.
---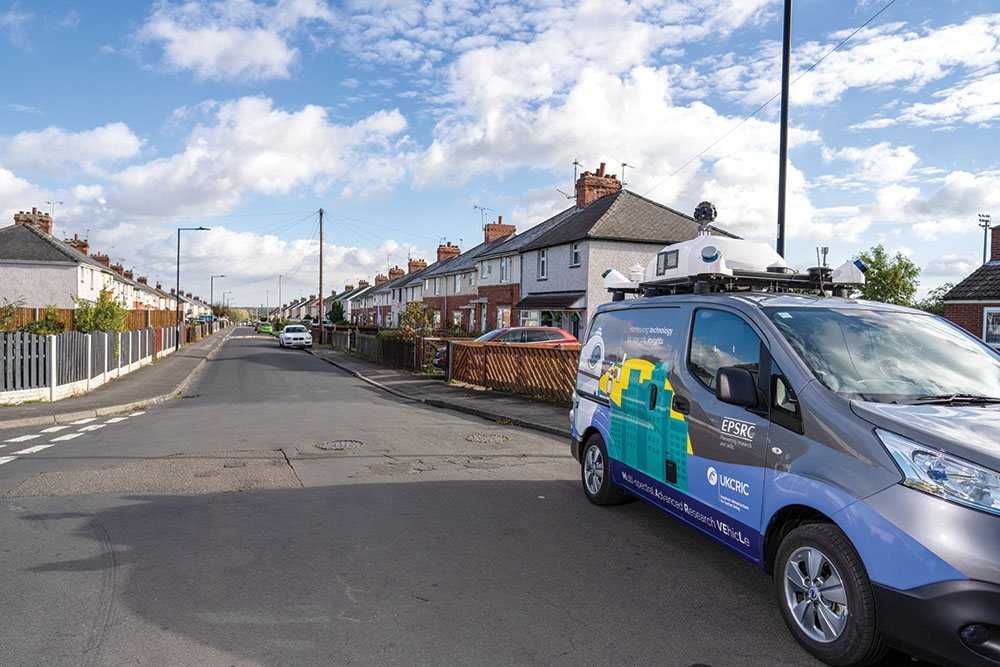 Attracting investment
The new Gene Therapy Innovation and Manufacturing Centre will advance scientific discoveries into promising treatment options for millions of patients with rare, life-threatening diseases.
The economic opportunities for the region could be considerable, given the Centre's potential to catalyse new start-ups.
This will build on the impact of our Advanced Manufacturing Research Centre (AMRC), which has been driving innovation-led regeneration on the Sheffield-Rotherham border for more than 20 years. And an Economic Impact Analysis report by Lichfields in 2022 showed how the AMRC is a magnet for capital investment, and for social mobility through apprenticeships. It's been called one of the UKs 'signature assets', having brought more than £260m and 600 jobs to South Yorkshire.
And then there's Northern Gritstone – the investment company founded by the universities of Sheffield, Leeds and Manchester, which allocated its first two investments to Sheffield-based businesses after announcing its first close of £215m in 2022. This is a significant milestone for the region, and shows the vital role the University can play in supporting innovation.
---
Local impact
Together with Sheffield Hallam University, we have secured joint funding for the next two years for Sheffield's Children's University (CU), with the vision of ensuring every child in South Yorkshire has access.
CU is a charity that works in partnership with schools to develop a love of learning in children, and young people who take part are much more likely to do better than they were expected to in their SATs and GCSEs.
The University also supported Barnsley Metropolitan Borough Council to secure £3 million from the Cultural Development Fund to transform areas of the town and we are working with Sheffield City Council on delivering its £15 million Future High Street Fund to transform Fargate and High Street.
And finally, across the city in 2022 our students dedicated 33,443 hours volunteering in food banks and community allotments, working with refugees, adults with learning disabilities, school children and the elderly. Through these amazing activities they have raised more than £85,000 for local charities.
2023 sees the launch of the rebranded 'Innovation Network South Yorkshire', a collaborative network for academics and business delivered in partnership with Sheffield Hallam University, as well as further work on supporting the development of Harmony Works, a new cultural centre for young musicians in the city centre.