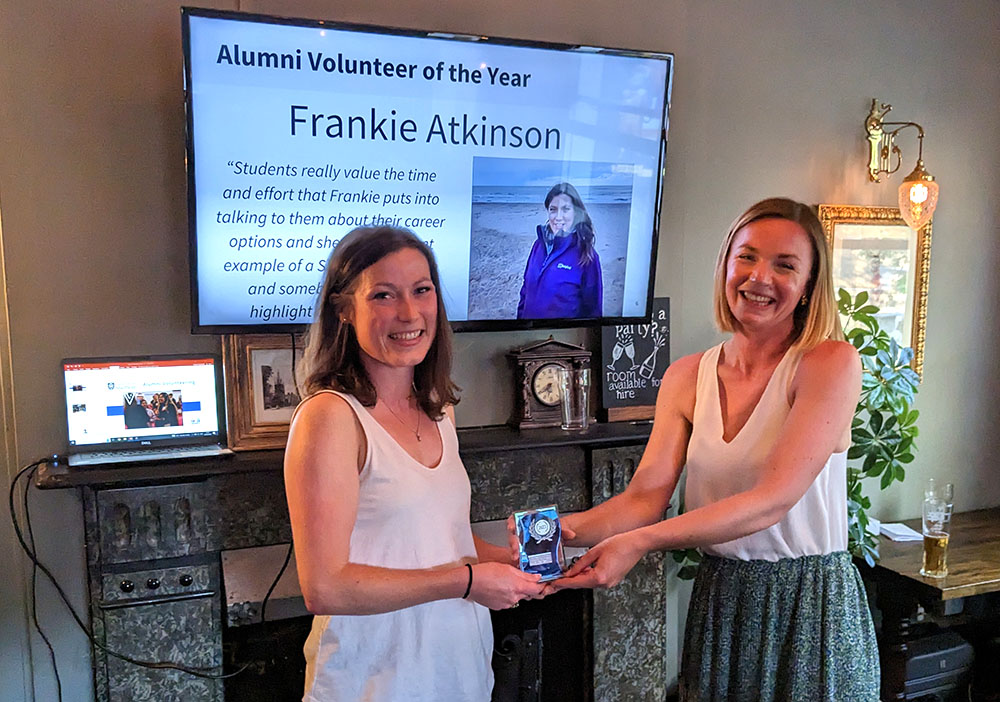 Alumni Volunteer of the Year 2023
Francesca Atkinson
(MEng Bioengineering 2017)
Frankie studied Bioengineering and graduated in 2017. She was nominated for the award after giving her time to speak to University of Sheffield students over the past four years – sharing her personal experience.
Students have told us they really value the time and effort that Frankie puts into talking to them about their career options – describing her as an "inspiration." We think she is an excellent example of a Sheffield graduate, and definitely worthy of this year's award.
Frankie reveals why she chooses to dedicate her time:
Having the chance to share my life experience with University of Sheffield students is so rewarding – it always leads to great discussion within the group. I hope that through these open conversations, students have gained some useful insights into the different options available to them. And that they go away from our chats feeling empowered to direct their own future, and seize every opportunity.
Want to follow Frankie's lead?
There's never been a better time to share your experience with Sheffield students. Find out more about the opportunities for alumni volunteers currently available.