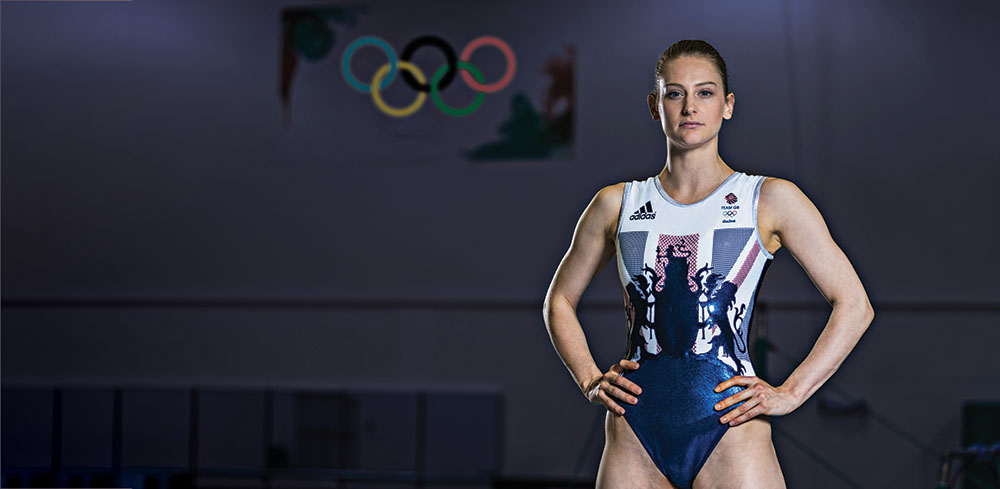 My Sheffield: Bryony Page
Whilst representing her country at an elite level, Bryony Page also found the time to study for a degree in Biology. Since graduating in 2015, she has become a multiple World and European Trampoline Champion, and fought her way back from physical and mental challenges to become the first British female in any gymnastic discipline to win medals at more than one Olympic games.
Bryony spoke to us on the eve of receiving an honorary degree from the University, reflecting on how her life and sporting career have been shaped by her time in the city.
Q: How does it feel to be awarded an honorary degree?
It just fills me with pride. To have this connection to the city that will endure no matter where I go, and to be recognised for my contribution to a sport that's been part of my life since I was nine, is very special.
Q: What brought you to Sheffield, and how did it pair with your passion for trampolining?
I found a subject that would complement the logical side of my mind, and a city that felt like home. And of course the trampolining club, with a high-level coach in Paul Greaves. Receiving the Elite Sports Performance Scholarship made it possible for me to pursue my sporting career and still complete my degree. Finding people my own age, who shared my passion, also meant a lot to me – I made friends for life.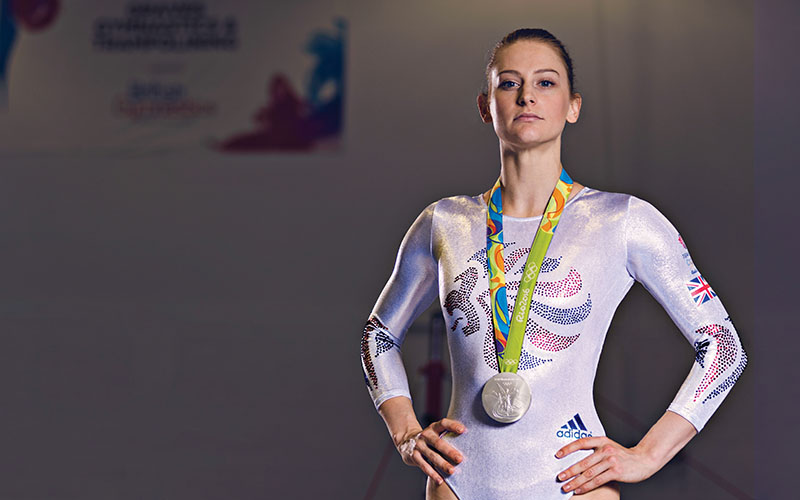 Q: How did competing for the University compare with international competitions?
It doesn't matter what the competition is, I always want to do well for my team. The only difference is the aftermath: the Uni team will be out celebrating no matter what the result.
We were all one team, and we would all support each other. I learned the importance of community at Sheffield and I took that with me to Team GB.
Q: Early in your sporting career you suffered from 'lost move syndrome'. How did you recover and how has it affected your career?
At one point I couldn't even do a somersault. Eventually I became afraid of not taking off because I felt like a failure. The recovery process felt like a long one. I achieved skills then lost them again – repeating that process many times over and over. I would never, ever want to go through that again… but, there's no denying… relearning everything as an adult has made me technically more sound. I feel stronger knowing that I don't give up so easily.
Q: You've been to two Olympic Games and won two medals. What's your enduring memory of competing at that level?
First, getting to the final in Rio was making history. And then completing a routine to the best possible level at that moment is my favourite memory of my sporting career so far.
Things have only come together for me in that way twice in my 23 years in the sport. The fact that it happened at my first Olympics made it extra special. Receiving a medal was amazing, but it's that feeling of getting everything as good as it could be that will stay with me.
Q: You're a pioneer in the sport, world champion and olympian. So where do you
go next?
I'm building up to the first qualifiers this summer ahead of the 2024 Olympics. My long-term goal is to help the British trampoline team qualify the maximum of two quota places for women and also to focus on my own individual performance so I can be considered for the team. My personal long term goal is to upgrade my personal best difficulty of 15.2 to a World Record breaking 16.4 routine, which is quite a jump. To give you an idea, I currently complete two triple somersaults and I'm working towards three triples. And after that? Well, I've always wanted to join Cirque du Soleil, so who knows, I might run off and join the circus!